Ulva lactuca, popularly known as 'sea lettuce', which is concentrated in the Gulf of Izmir especially at certain times of the year, has become the subject of a scientific research as a sustainable alternative to plastic packaging. The project developed by the Sustainable Development Youth Leaders Training Programme (SÜGEP) Academy aims to use sea lettuce, which causes environmental pollution and odour, as raw material in the packaging sector. Young sustainability leaders trained at the SÜGEP Academy, who are working on obtaining raw materials for packaging based on the intensive use of cellulose contained in sea lettuce in the packaging sector, will start an R&D study with the samples they have collected. A prototype will be created towards the end of the summer as part of an international programme called Young Spokespersons of the Environment.
SÜGEP Academy President Umut Dilsiz said that the young people who received trainings on sustainability both tried to bring solutions to environmental problems from a sustainable perspective and addressed a problem spread throughout Izmir. Stating that the students first receive their education and then carry out field work, Dilsiz disclosed: "The project focuses on the problem of odour in the Gulf of Izmir as a result of climate change, a problem that everyone complains about. The main source of the odour is ulva lactuca, which spreads along the coastline. Although this situation seems to be an environmental problem, our students have determined that ulva lactuca can be a potential biodegradable raw material. With the multi-benefit approach, it is aimed both to clean the algae from the bay and to bring it into the economy as a raw material."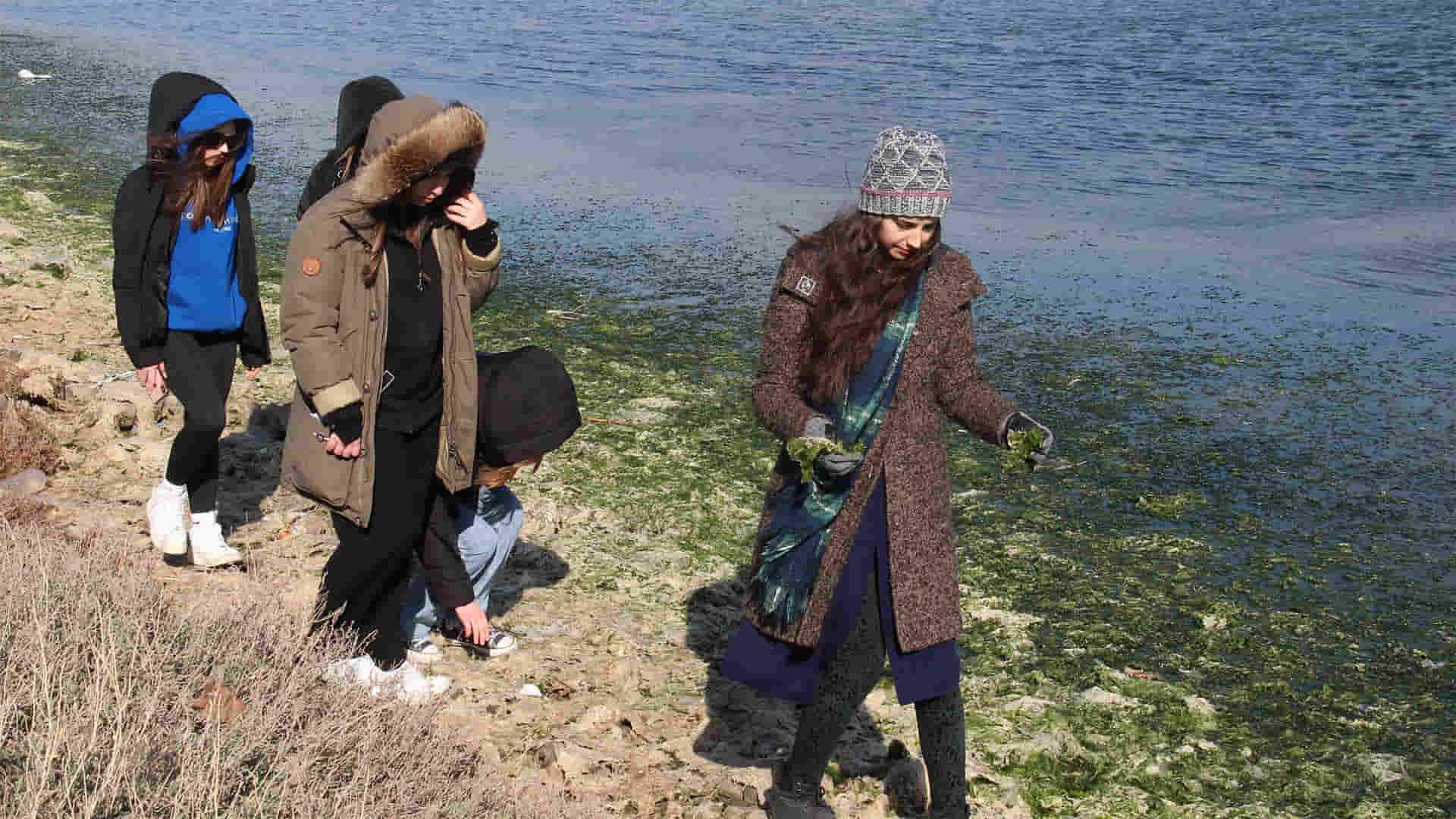 Europe does not want plastic packaging
Umut Dilsiz, reminding the regulation imposing the obligation to use biodegradable raw materials in import goods in line with the 2030 targets of the European Union (EU), made the following statement: "This regulation has emerged as an important barrier to be overcome for our country, which exports more than 50 percent of its exports to the European Union. The packaging preference of our business world for export-oriented goods was plastic. However, Europe does not want plastic and an alternative raw material needs to be produced. This is the focus of our project. Since sea lettuce is a completely natural substance, it also serves the zero waste mission. We are currently working to obtain an alternative raw material to plastic. When this project is finalised, both the environmental problem will be eliminated by cleaning the overpopulated ulva lactuca, which causes odour in the gulf, and the wastes obtained will be brought into the industry. And while doing so, it will not harm the environment at all."
The post Eco-friendly alternative for plastic packaging: 'sea lettuce' appeared first on Textilegence Magazine and Digital Platform.